Our Vision
To be Dur Al-Shifa Foundation is the leading institution in the field of medical equipment and supplies in the Kingdom of Saudi Arabia...
Read More...
Our Value
We are working to push the wheel of local markets forward with Saudi products supported by global technology with high quality...
Read More...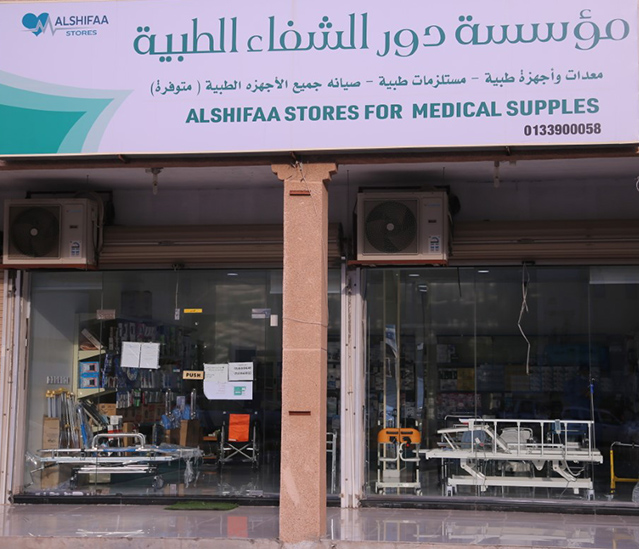 We Employ Latest Research Technology & Company
We are Dur Al Shifaa Medical Corporation (a Saudi establishment) registered with the Ministry of Trade and Investment under the registry Commercial No. 2057102121.
Dur Al-Shifaa Medical Foundation launched its first activities as a medical equipment and supplies distributor in 2015, where it was established in the city of Khafji, Kingdom of Saudi Arabia.
Dur Al-Shifaa Medical provides original and compatible spare parts for all medical devices with high quality and competitive prices, including:
Sensors and connections for patient monitoring devices.
Thermal printing paper for medical devices of various types.
Dental clinics spare parts (chairs, sterilization, x-ray, etc.).
Spare parts for dermatology clinics (lasers, hand pieces, generators, etc.).
More About
We Provide All Aspects Of Medical products For all Hospitals
Form Request
Please Form Fill Below
Need a Help? Call for our Customer Services